RECORDINGS
I released my first single in 2017, following the video's initial screening at the Adobe Tech Summit earlier in the year. This contemporary
a cappella
video features the amazing
Jason Levine
on vocal bass. "Beatboxer Meets Creative Cloud" won an award at the conference, and I've gone on to share about the process of making the video in a blog series on
Medium
. I've also spoken about the process of making this video using Adobe's audio and video software. It's available on
Spotify
,
Amazon
, and
iTunes
.
WATCH NOW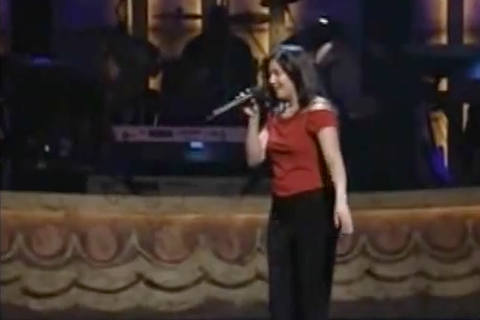 PERFORMANCE
I have no scheduled performances at this time, but I'm open to gigs at the moment. Past performances have included gigs at the Great American Music Hall (SF) and the Apollo Theatre (NYC), as well as a host of festivals, conferences, and showcases. While I've specialized in vocal percussion and beatboxing, I also continue to sing professionally in contemporary
a cappella
and choral settings, and play piano, guitar, bass, and drums at private events and for contemporary worship services in the San Francisco Bay Area.
CLINICIAN
I've taught around the world at music conferences, focusing on vocal percussion technique, most recently at the
Women's A Cappella
SheSings conference in 2015.
MENTOR
I've mentored dozens of young musicians (ages 15-30), primarily in a small group/band setting, helping them mature as musicians and as teams.
ARRANGER
Over the past five years, I've focused on contemporary a cappella arrangements for collegiate and small mixed groups.
MUSICAL THEATRE
I have also played a number of pit orchestras and spent a decade writing for musical theatre. Though I do very little of this nowadays, I do consider this a part of my musical history and continue to seek opportunities to participate in the local musical theatre scene.
CONTACT ME
I'm open to teaching clinics, master classes, and may be open to doing more intense work, such as arranging.
CONTACT ME